Mobile Phlebotomy Services has been operating since October 2012. Our certified professionals offer close to 40 years combined experience in phlebotomy and patient care, having worked closely with cardiologists, pediatricians, oncologists, prosthodontists as well as several others.
We focus on Convenience with Care to help make the blood work process easier for you and your loved ones by traveling to your home or office and serving you with only the best experienced phlebotomists.
Certifications: Certified Medical Assistant, Nationally certified phlebotomist, CPR certified, OSHA certified, and HIPPA compliant.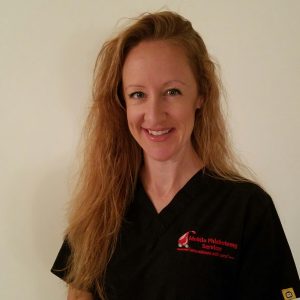 Heather Basagoitia, CMA, CPT
Originally from California, Heather has lived in South Florida for 13 years. She has been a part of the medical field for 14 years, becoming a certified Medical Assistant and specializing in Phlebotomy in 2003.  Making a difference in the medical field has always been a passion of hers. After gaining experience at Holy Cross hospital and drawing blood for many different doctor offices, she soon realized the need for Mobile Phlebotomy Services in Florida. With her own fear of needles, she takes great pride in providing convenience with care blood draws for people of all ages. Working closely with a doctor who specializes in Autism, it did not take long for her to become well-known in the autistic community.
Fernando Basagoitia, Business Development
Quality patient and customer care comes easy for Fernando. Arriving in Florida at the young age of 8from New York, he grew up with family who all play a significant role in the medical field. After serving in the military as a Navy Corpsman and managing a sales team for a Latin toy company, it's only fitting that he works side by side his wife, Heather to create a business that is unparalleled. His compassion for our patients and knowledge in business is the glue that has helped mold what Mobile Phlebotomy Services has become today.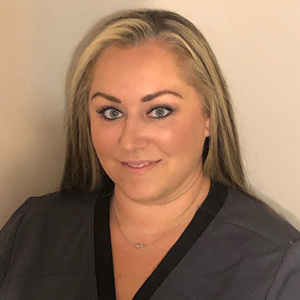 Gina M. Ferri, RMA, CPT
Originally from Westchester, NY, Gina has lived in South Florida since 1992 and became a Registered Medical Assistant in 1998. She has worked in several departments in the medical field for close to 20 years and decided to specialize in Phlebotomy Services which has always been her first passion. Gina is compassionate, friendly, experienced and knowledgeable which in turn makes her an incredible asset to Mobile Phlebotomy Services.